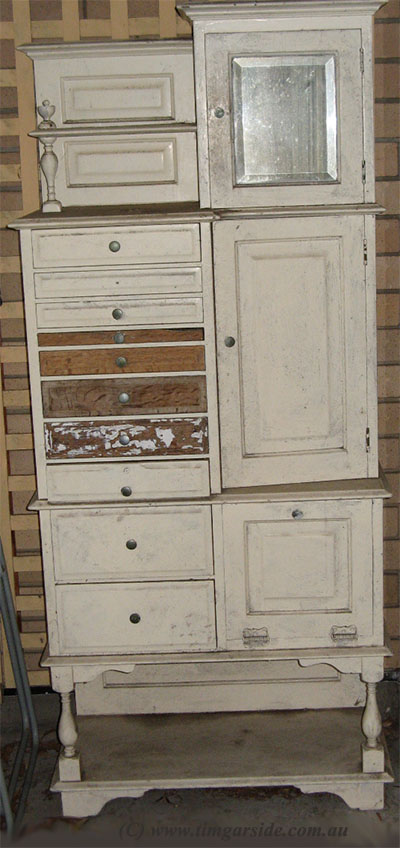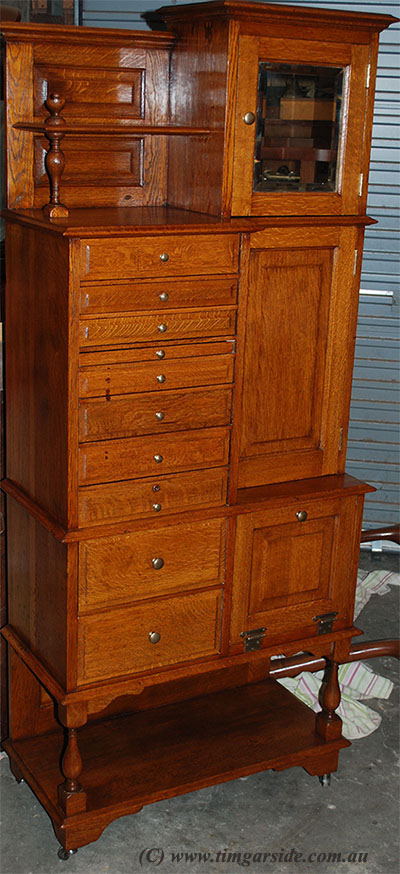 Repairs
Furniture repairs and cabinetry work can be undertaken in a manner appropriate for the piece of furniture.
Furniture repairs such as:
Chairs with loose joints
Broken chair legs
Chips and scratches to wooden surfaces
worn and tired looking items
water stains
drawers may not slide as well as they once did
Broken sections of wood
Woodworm damage
can all be dealt with expertly.
Contact us now on (02) 9457 6679 or email us at  admin@timgarside.com.au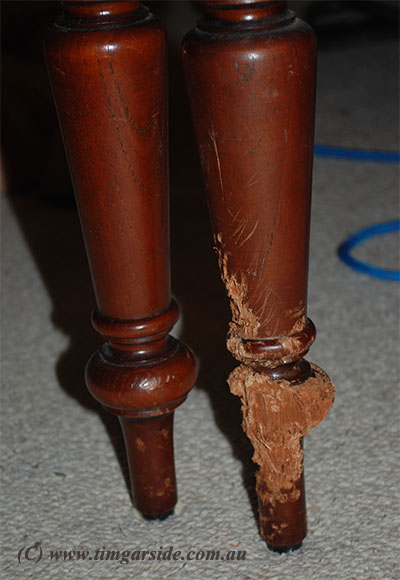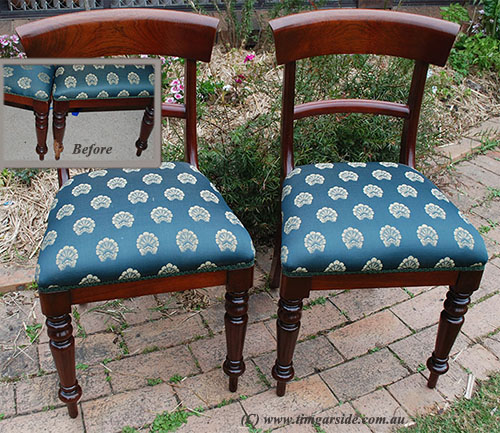 Severe damage like in the photo on the left where the customer's dog attacked the chair, can be put right.
Moving and relocation may have resulted in damage that can be put right.
You may require an item to be modified to suit a new location or be used in a different way.
For all your restoration concerns email photos to admin@timgarside.com.au or contact us direct on (02) 9457 6679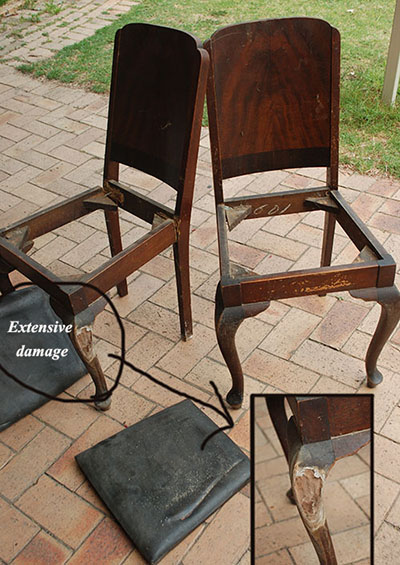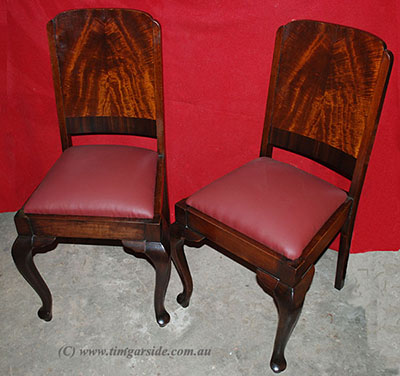 Areas of carved detail that are missing or damaged can be restored to their former beauty making items again usable and appreciated for their age and quality.
Contact us now on email admin@timgarside.com.au