Tim Garside is an expert in design and can create your vision to become a reality in your home. Below are many examples of exceptional work that has been designed and created for customers who had a particular look in mind when these pieces were commissioned.
Your design can be made in solid woods or modern panels with intricate details or veneers and inlays.
The process begins with a meeting to discuss what it is that you would like constructed so that we can share your vision. Drawings are then created in conjunction with you to ensure that the vision is the same.
Then the construction phase commences to bring your piece to life with skill.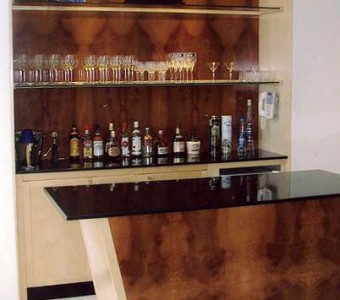 From modern to contemporary, your design will be executed with the best materials and methods to produce the item you require.
You may need a replica chair making or modification to an existing item as it needs to be changed. Regardless of the work at hand, no job is too small or too large, contact us to see how we can assist you.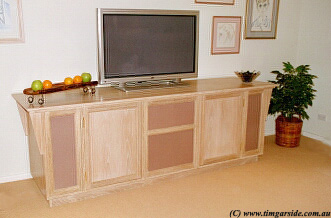 Items can vary in shape and size, from small to large, many and varied. Please look through a sample of the many items created in the past and contact us for information if you would like to discuss the making of a special item.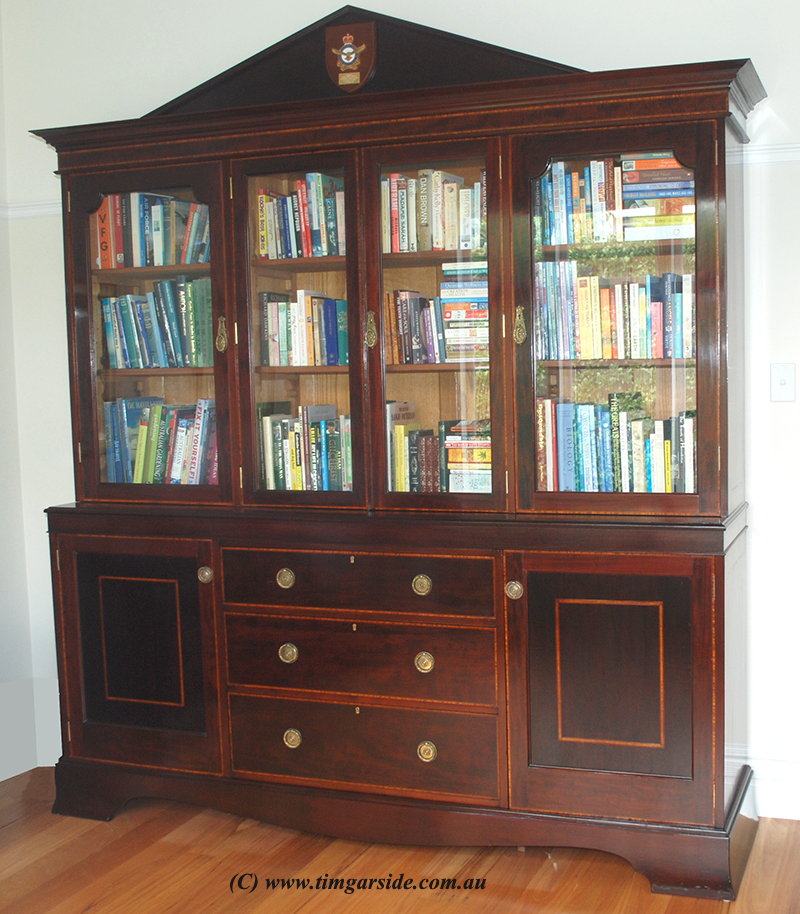 Reproduction Items can be commissioned to blend in with a particular age and style within a house as with this beautiful Breakfront bookcase. Contact us now on admin@timgarside.com.au with any questions that you may have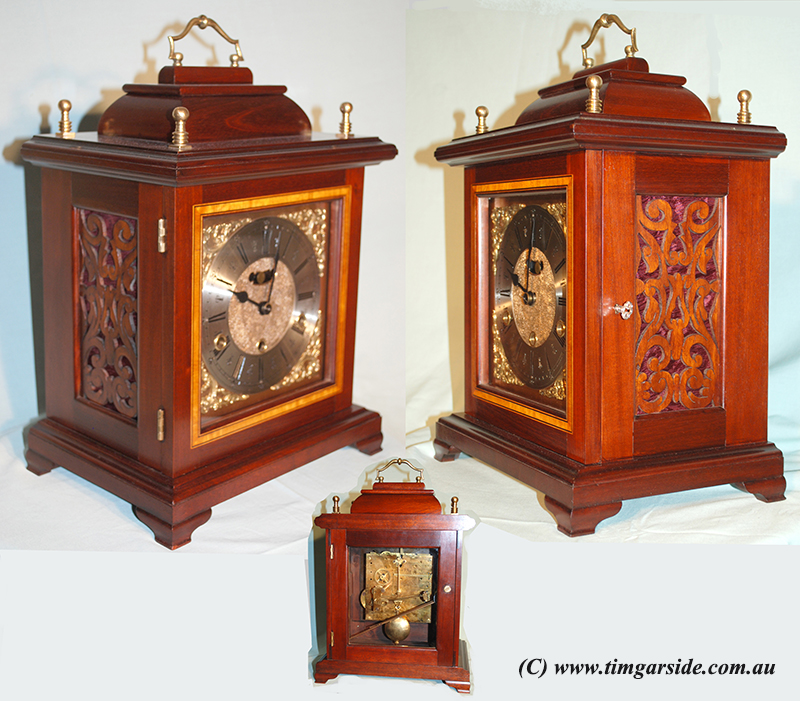 Design and Manufacture of clock cases
Beautiful clock cases are hand made for movements in a style that you require. Such cases are personalised in detail and made exlusively for the clock being created.
If an old movement and dial are provided, these can be used to determine the age and case style which is appropriate to the area in which the clock was made. Faithful copies can be designed and made incorporating all the features that one would expect in an original case. The timber would be constructed using original methods and animal glue and the colour would be mellowed to give the appearance of age to make it indistinguishable from an original.
For more information contact us at admin@timgarside.com.au  or (02) 9457 6679.
Click  below to see more examples of our work: