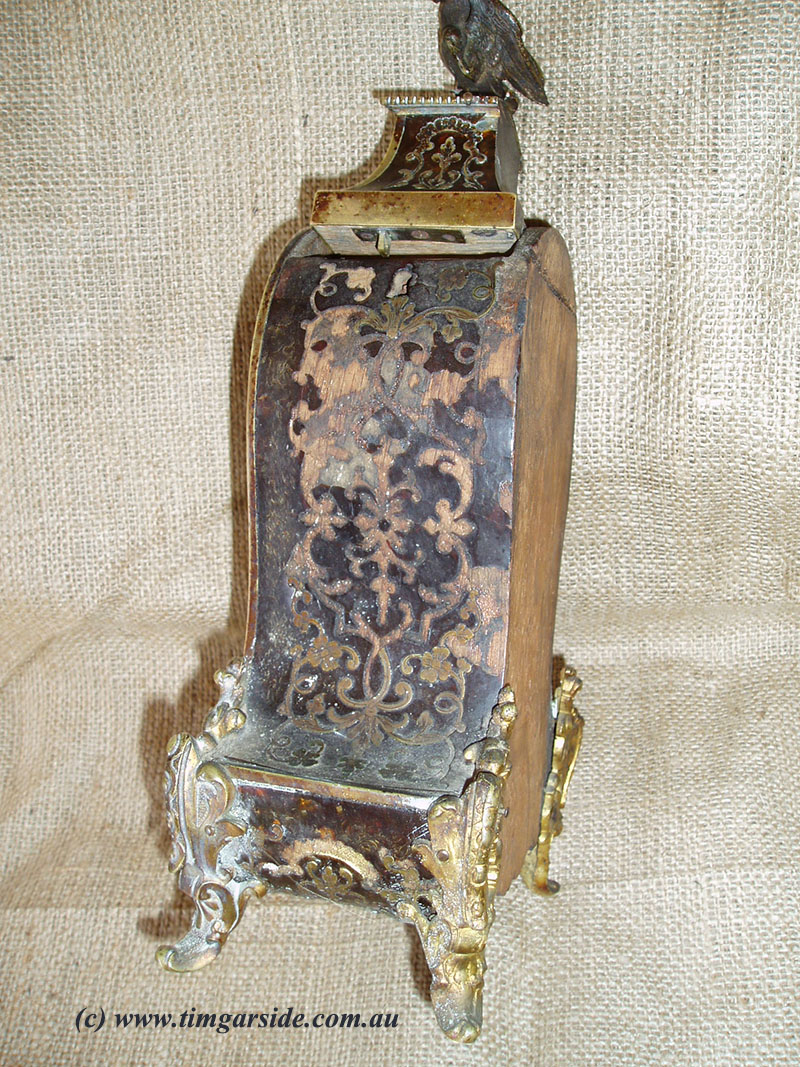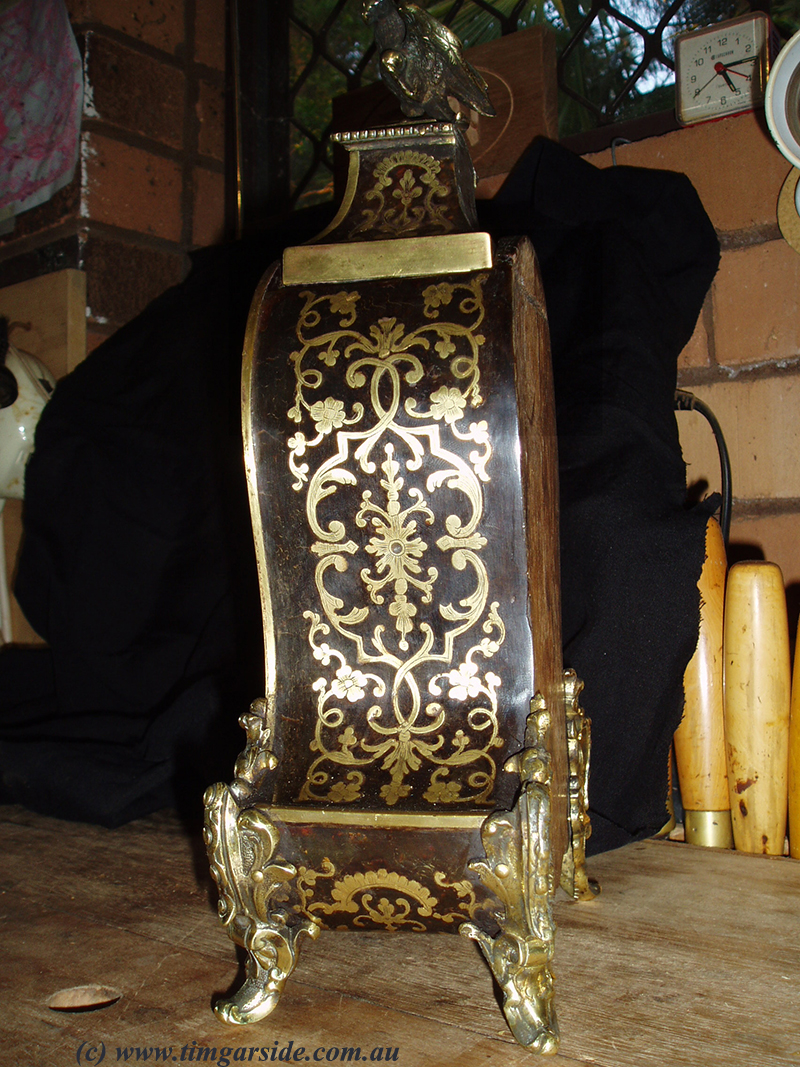 Boule is a form of elaborate intricate decoration that was typical on high quality French furniture and clocks that are now antique.
Boule involved the inlay of fine brass or pewter detail onto tortoise shell and together with a coloured background, made an item of furniture very striking.
The process of decoration was time consuming and detailed.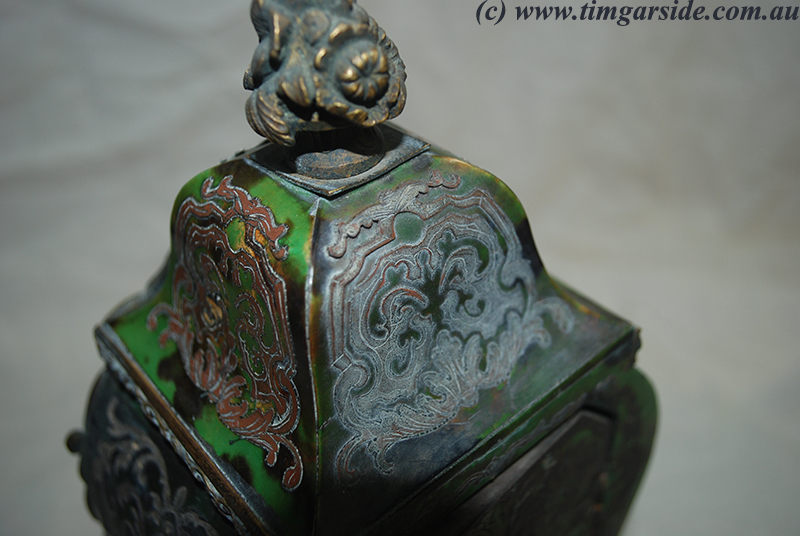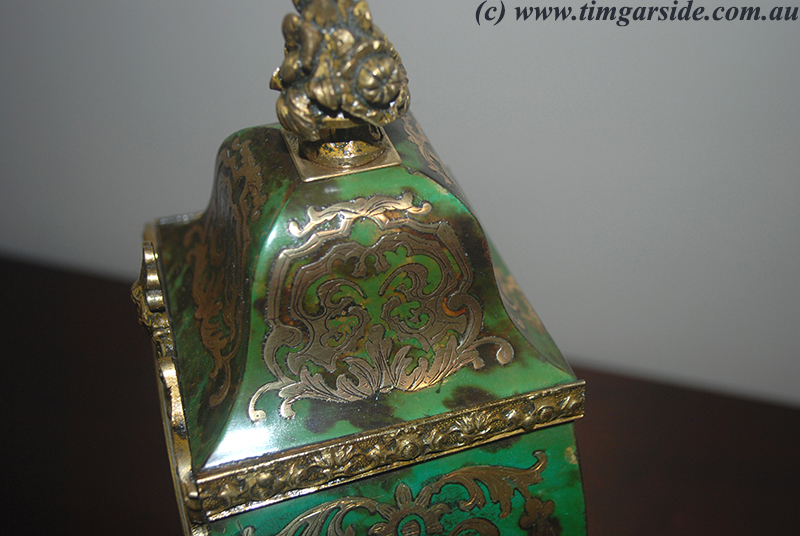 As antique items, many of these objects of beauty now need careful restoration and conservation. Frequently the brass inlay starts to lift and curl. Often, the sharp edges of the brass can catch on things or break off, tearing significant parts of the brass and tortoiseshell with it. Often there are many pieces are missing from the intricate work that once existed.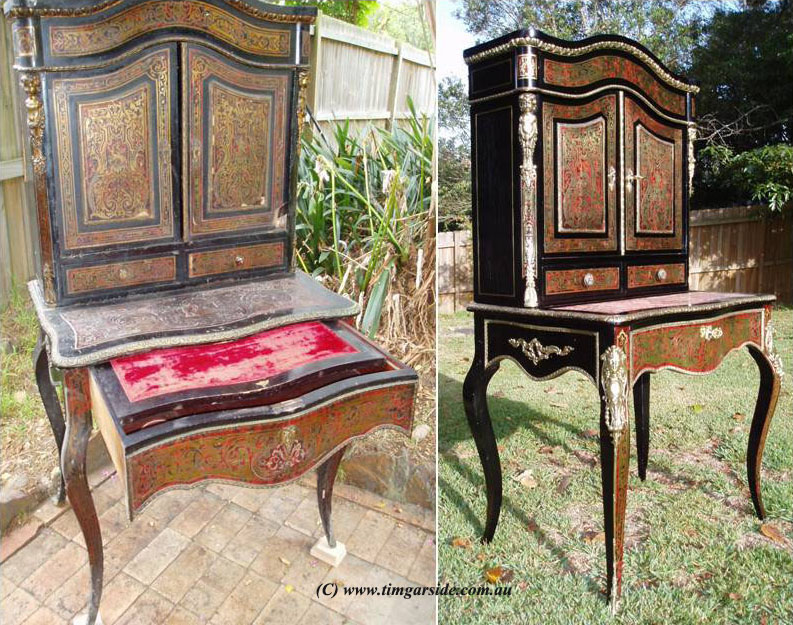 Restoration of such pieces is a specialised discipline and takes considerable attention to detail. Often these rare pieces are overlooked for restoration as regular restorers are not skilled to restore this sort of item.
Tim specialises in boule restoration and with over 35 years of restoration and conservation, you can contact him today.
If you have such an item then I can help you. This is an area that I specialise in and can assist you.
Please look through the portfolio below and email me at admin@timgarside.com.au  or (02) 9457 6679 to make an appointment to have your item reviewed. You will be amazed at what can be done.